Practical Knowhow
We pride ourselves in knowing what only experience can teach. Having handled thousands of cases successfully, we come naturally versed in the practical intricacies that make the decisive difference in cases.
Research Reservoir
We have a superb support staff system and possess a rich research reservoir which we have built over the decades with contributions from some of the best and diverse brains in the business.
Affordable Help
As part of our corporate social responsibility, we accept certain briefs on the basis of Legal Aid funding. In other cases, our charges always reflect our sensitivity to the practical situation of the client.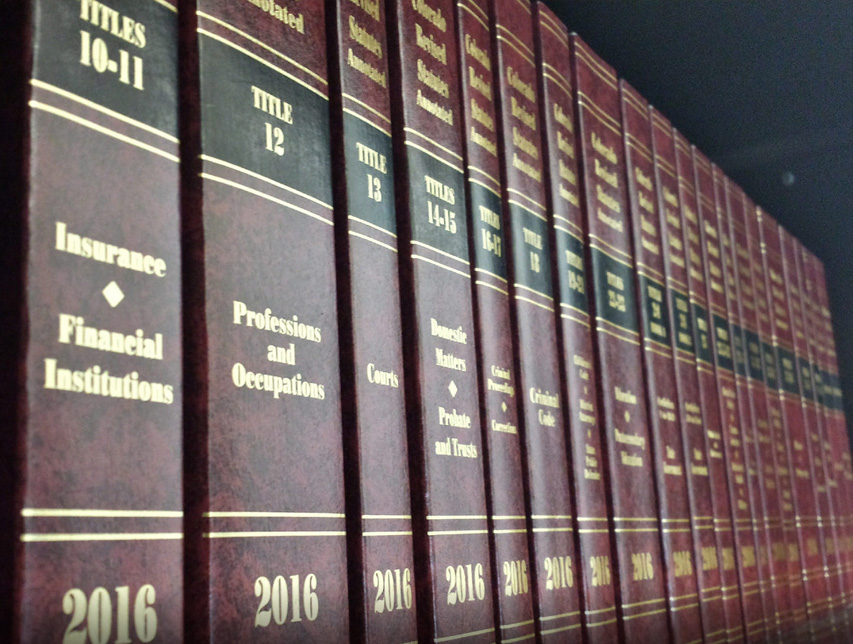 Who We Are
At the Canadian law firm of Kingsley Jesuorobo and Associates , we have all the positive attributes that come with intercontinental legal training and decades of intense experience in the Canadian legal field. In addition to our vast academic knowledge, we pride ourselves in knowing what only experience can teach. Having handled thousands of cases, we therefore come naturally versed in the practical intricacies that could make the decisive difference in a case.
Our Principal Counsel, Kingsley Jesuorobo, is a lawyer in Nigeria (1990) and Ontario, Canada (1996). He is a Notary Public in the Province of Ontario, Canada. He studied law at the University of Benin, Nigeria and the University of Toronto, Canada. He was pupilled by Chief C.O. Ihensekhien (S.A.N.) in Nigeria and the law firm of Michael Waud in Canada. He has successfully handled thousands of cases. In one year alone, he won 154 out of the 185 cases he argued before Canada's Immigration and Refugee Board. His cases have been cited in major scholarly works.
Read More

What We Do
Areas of practice
"Kingsley Jesuorobo is one the finest lawyers in Canada. He handled a complex and recondite immigration matter for me. The case looked hopeless but I was amazed at how he turned it around. His understanding of the law is only bettered by the human insight which he brings to bear in cases. He was a joy to work with. His mastery of both substantive law and procedural strategies ensured that the desired results were achieved with remarkable speed. More importantly, he worked as if his own happiness and joy were at stake. He was not motivated by money but by the justice of the case. I recommend him very highly.".
"I have had the privilege to serve as a Member on the Immigration and Refugee Board from July 2001 to November 2006. During this period, "Kingsley Jesuorobo appeared before me as a legal counsel representing numerous refugee claimants on a regular basis. I always found him to be punctual, knowledgeable and thoroughly prepared in his legal dispositions. He articulated the best interest of his clients with competence and professional integrity. He always demonstrated calmness, combined with pleasant and respectful demeanor in the hearings. He enjoyed the utmost respect from his clients, peers and Board Members. I am confident that he will perform to the best of his abilities in the face of complex and demanding legal circumstances.".
"Kingsley Jesuorobo is one of the best legal minds of our times. He is dedicated and very reliable. I have had the opportunity of using his legal services on numerous occasions to resolve very complicated legal matters. He performed beyond my greatest expectations throughout."
"I am a client of Kingsley Jesuorobo, having first relied on his service for my refugee claim in 1996 when I immigrated to Canada. Mr. Jesuorobo impeccably presented, defended and won my case as a refugee claimant before the Canada IRB in less than 3 hours. Mr. Jesuorobo's passion for his noble profession as a lawyer is unsurpassable. This quality is readily reflected in the level of due diligence that he exudes every time I have called for his services on legal matters relating to my optometry practice and business. I highly recommend him."
"Through his diligent and reliable legal services, Kingsley Jesuorobo, has had a big impact on my Canadian music production and promotion company, Abedorc Productions Inc. By virtue of his strong and useful advice and representation, my company has successfully brought artists - including 2face Idibia, King Sunny Ade, Ofori Amposah, KK Fosu, Alabi Pasuma, Yinka Ayefele, Lanre Teriba, St Janet, Adewale Ayuba, Musiliu Haruna, Queen Salawa Abeni, Olu Maintain and many others – mainly from various African countries to Canada to perform."
"I am a very satisfied client of Kingsley Jesuorobo's legal practice. His office handled my Immigration and other legal needs very efficiently and promptly. They demonstrated 100% commitment and produced satisfactory results. I highly recommend their service".
"I consider myself extremely fortunate to have had Barrister Kingsley Jesuorobo as my attorney during my immigration case. In light of my personal experience at the proceeding, I can unequivocally state that Barrister Jesuorobo has a vast knowledge of the Canadian Legal system. Barrister Jesuorobo was very approachable and highly professional in his interactions with me. I consider Barrister Jesuorobo to be a legal luminary who made time to demonstrate that he held my interests and well being very dear to his heart."
"Kingsley Jesuorobo represented our family [from Zimbabwe] in our successful immigration case in 2005. We were grateful for his professionalism and expertise. He was well researched, empathetic and open to hearing all our concerns. His track record of assisting clients in a variety of immigration related matters speaks for itself. We would recommend him without reservation, and in fact we have!"
"As I sit here reflecting back to when I first came to Canada, new to the great City of Toronto, and new to the country of Canada, I remember how I was not sure which direction I needed to take. As a Kenyan, adapting Canadian lifestyle was a big challenge too. I recall the excitement and enthusiasm I encountered when I finally sat down with my lawyer, Mr. Kingsley Jesuorobo at his office. He filled me with hope. We succeeded in the case. After overcoming the immigration hurdle, I gained more trust and respect for Mr. Jesuorobo and discussed my dreams as a professional athlete with him. He again empowered me, and he has been representing me in every professional sporting step since then. Thank you, Mr. Jesuorobo. Thanks so much for all that you do. It is absolutely great. The passion with which you do your work is infectious. It inspires me to work harder and become more passionate about my own endeavors. All said, what I like best is the warmth and professionalism of your approach. All these qualities really set you in a world class map."
"This message is for Kingsley Jesuorobo who was my lawyer the entire time I filed for immigration status in Canada. Mr. Jesuorobo, I am truly thankful for the support and courage you rendered during that difficult time; and for your hard work and dedication to my case. I am thankful for the hard work you have shown to all of us in the Ugandan community in Canada. I am grateful. Thank you so much."
"Simply put, when faced with a legal battle in which the outcome has far reaching and reverberating consequences for not only those in the court room, but for family, associates and generations to come; when the ramifications of failure are unthinkable.....the only name you can trust after the good Lord Himself is Kingsley Jesuorobo. A true advocate such as he , not only brings a wealth of knowledge to the argument, but a passion and ability to empathize in order to give voice to the unique circumstances surrounding every individual case. His aptitude in navigating the nuances of the law and unpredictable nature of subjective interpretation inherent in immigration cases, can only be quantified as masterful. As an entrepreneur not given to unnecessary flattery , a self professed realist, allow me to impart a pearl of wisdom, in court room setting, victory is within your grasp if Kingsley is your advocate and not your adversary. Such is the measure of the man."
PROFESSIONAL TEAM
Our Lawyers